Why Buy Used at Ron Tonkin Mazda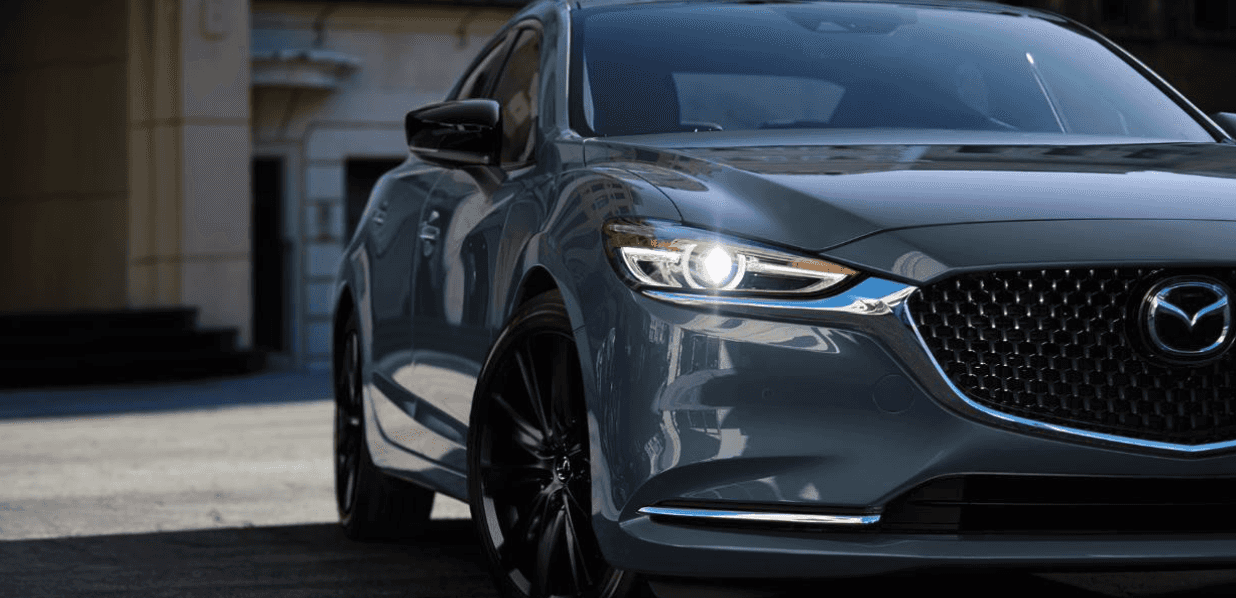 Mazda is well-known for building long-lasting cars with timeless style. Coupled with the fact that many dealerships are still dealing with shortages in their new inventories, now is an excellent time to look for a used Mazda near Portland. There are a lot of benefits to buying a used car, and the historical drawbacks are not as much of a concern anymore. Read on to see whether buying a used Mazda from Ron Tonkin Mazda is the right choice for you.
Choose From a Greater Variety of Used Mazda Models
One of the great benefits of used cars, in general, is the greater variety you have to choose from. Each model year, a manufacturer like Mazda only makes a certain number of new models, limiting your choices to that lineup if you buy new. However, if you widen your search to only used cars from the past 5 model years, you have five times as many models to choose from! Plus, you can find models that have been discontinued but have all the features you may need, or you can upgrade your car to a higher trim level in a used model than you can afford with a new model. Often, you'll still save money that way!
Certified Pre-Owned Mazdas Offer Peace of Mind
One of the buyers' main concerns when looking at a used vehicle is uncertainty as to its quality. However, there are several reasons you don't have to worry about that as much nowadays:
Modern cars are built better and made to last longer.

Vehicle history reports, like CARFAX® and AutoCheck, provide detailed histories of used vehicles so you can know what you're buying.

Certified Pre-Owned programs provide longer warranties for used cars.
Mazda's Certified Pre-Owned program, in particular, is comprehensive. To qualify, any used Mazda must pass a 160-point inspection by a factory-trained technician. Additionally, every Certified Pre-Owned Mazda comes with a 12-month/12,000-mile Certified Pre-Owned Vehicle Limited Warranty, a 7-year/100,000-mile Limited Powertrain Warranty, and a zero deductible on covered repairs and 24/7 Roadside Assistance.
A Used Mazda Saves Money, and Not Just at the Time of Purchase
Of course, the most obvious reason to buy a used car over a new one is price. You can save hundreds or even thousands of dollars on a car that's only a few years old, and those savings continue even past the initial purchase price.
Since your down-payment is a greater percentage of the final sale price, you'll be able to get a better rate on your loan, leading to lower monthly payments and overall less interest. Since your used car will be valued less than a new model, insuring it and registering it will also be cheaper.
Finally, since the bulk of depreciation happens in the first three years of a car's ownership—up to 30% of its value disappears that way—by buying a used car, you're letting its previous owner eat that value, leaving you with a car that will keep the value you paid for it for longer. That means you'll recoup much more of your purchase price when you decide to sell or trade your car in later on.
Used Mazdas for Sale in Portland, Oregon
If you need more reasons to buy a used Mazda from Ron Tonkin Mazda, come see the dozens of quality cars we have on our lot! We have a wide inventory of used and new Mazda cars and SUVs for sale near Gresham and Vancouver, so you're sure to find what you need here. Once you've found it, our financial experts will work to make sure you get the best possible deal, and of course, our service department is standing by whenever you need parts or maintenance. Come to our dealership, give us a call, or shop online today! We'll also buy your car, even if you don't buy one of ours.