Which Mazda SUV is Best For Me?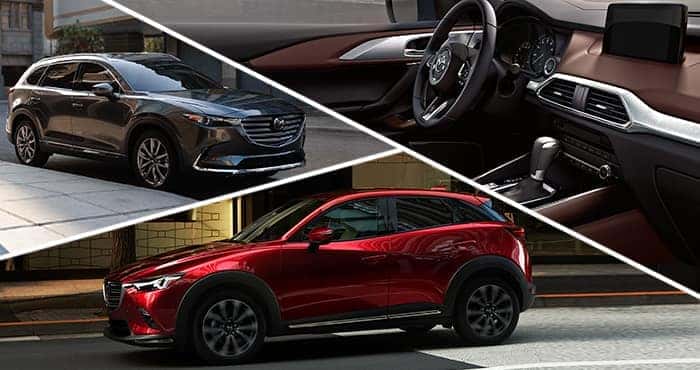 New 2021 Mazda SUV Lineup
When the time comes to purchase a new SUV, there are a number of factors to consider to ensure you're picking an SUV that perfectly fits your lifestyle and needs. The Mazda SUV lineup provides a diverse range of quality sports utility vehicles for you to choose from. While there are key differences between the Mazda CX-30, Mazda CX-3, Mazda CX-5, and Mazda CX-9, all of these vehicles share a uniformity of excellence that makes them a great choice for your Portland family. Whether you choose the bold and innovative new Mazda CX-30, the subcompact but powerful Mazda CX-3, the dynamic Mazda CX-5, or the spacious Mazda CX-9, you can trust these SUVs to deliver an incredible driving experience. Come check out the full lineup of Mazda SUVs at Tonkin Mazda of Portland and give one of them a test drive to measure the impressive quality first-hand!
Experience Innovation in the Mazda CX-30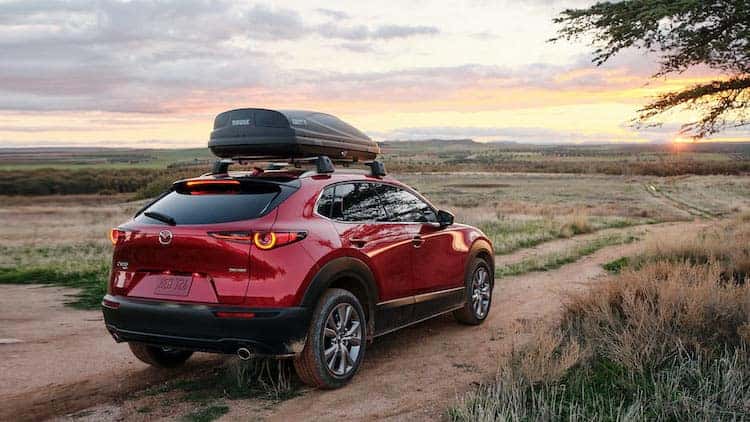 The 2021 Mazda CX-30 offers an extremely smooth and comfortable driving experience. The Mazda CX-30 is strong and powerful so you can take on the Portland roads with confidence. In addition, the available i-Activ AWD® helps to predict traction loss and send torque to the tires when driving in snowy or rainy weather. And if you're traveling in off-road conditions, press the Off-Road Traction Assist (1) control button to optimize the torque distribution and traction control to help you navigate through uneven terrain. What's more, the available steering-wheel-mounted paddle shifters allow you to easily change gears, giving you more precise and responsive shifting. Altogether the Mazda CX-30 is an ideal choice for someone looking for a luxurious and comfortable performance each time they jump behind the wheel. As a 5-seater, it's a great choice for a smaller family or someone needing extra space for their friends and pets to ride comfortably in the backseat.
Take on Adventure in the Subcompact Mazda CX-3
Mazda is known for its exciting yet reliable performance, and you can trust the 2021 Mazda CX-3 to embody this dual-strength perfectly. The adventure starts in the heart of the Mazda CX-3 Sport with its responsive Skyactiv®-G 2.0-liter engine which offers 148 hp and 146 lb-ft of torque. Dynamic Drive Selection allows you to have options when it comes to your Mazda CX-3's performance. When choosing sport mode, the CX-3's response against accelerator operation is enhanced which can be helpful during various situations such as changing lanes quickly. If you prefer the compact nature of the Mazda CX-3, consider visiting our Portland, OR dealership for a test drive.
Safety Comes First in the Mazda CX-5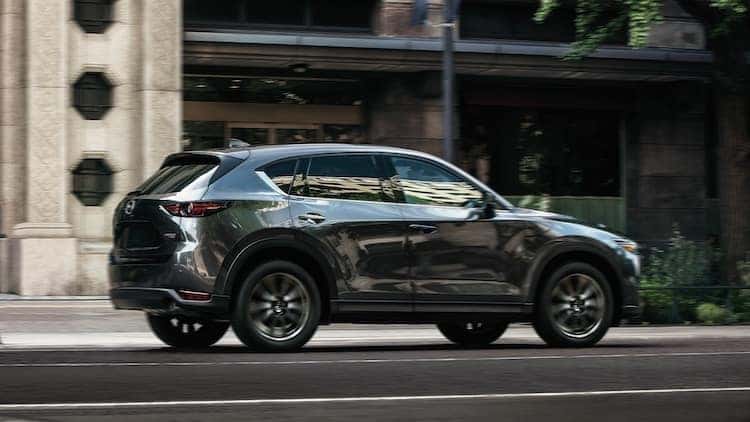 Mazda keeps you and your passengers' safety in mind with each vehicle they create. With the combination of technological features available in the 2021 Mazda CX-5, your awareness on the road will be greatly enhanced. Safety features such as Blind Spot Monitoring, Rear Cross-Traffic Alert, and Lane Departure Warning System help to avoid collisions, grant you extra peace of mind on the road. Furthermore, the framework of the Mazda CX-5 utilizes ultra-high tensile steel in critical areas to provide extra strength that does not weigh the vehicle down. Although these features are just a glimpse into the safety that this mid-size SUV provides, there are plenty of other safety technologies within this SUV that provide protection for you and your family. Cruise with confidence in a new Mazda CX-5. Also, check out our variety of offered CX-5 trims including the Sport, Touring, Carbon Edition, Carbon Edition Turbo, Grand Touring, Grand Touring, Grand Touring Reserve, and Signature. Our Portland sales team can arrange a test drive today!
The Mazda CX-9 Has the Space for Your Family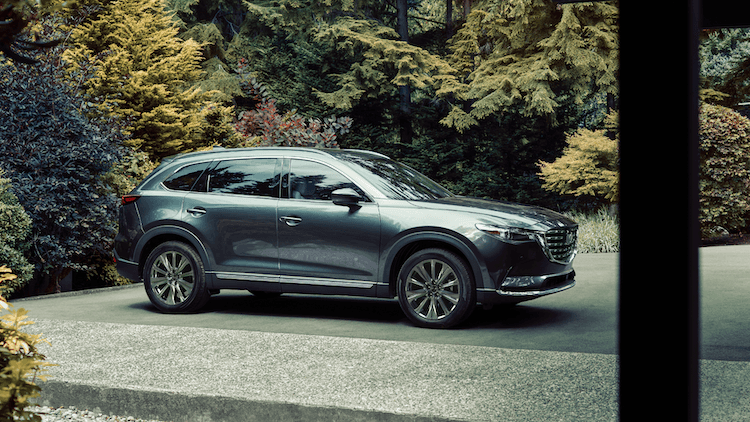 If you're on the hunt for a new SUV for your Portland family, the comfortable and spacious 2021 Mazda CX-9 is an excellent choice. The intuitively designed interior seats up to seven passengers and includes Nappa leather upholstery for the ultimate comfort. What's more, the 2nd-row captain's chairs and a center console in the middle row provide your passengers with the same comfort you get in the front of the vehicle. The Touring and Grand Touring trims also offer an available 2nd-row power tilt and slide bench that provide easy access to the 3rd row. In addition, the available heated and ventilated front seats will make drives around Portland and Vancouver comfortable regardless of the weather. Learn more about the new Mazda CX-9 today.
Tonkin Mazda of Portland Has New Mazda SUVs Available Near Vancouver
Regardless of your wants and needs in a vehicle, you can find something for you in the Mazda SUV lineup. At Tonkin Mazda of Portland near Vancouver, we have a comprehensive selection of Mazda SUVs for you to choose from, making it easy for you to make the right choice. Our staff is happy to answer any questions you may have in regards to what a specific model and trim includes! Visit us today at our Portland dealership to see what we have available.
1 – This feature is only available on AWD models.