The Importance of Maintaining a Used Vehicle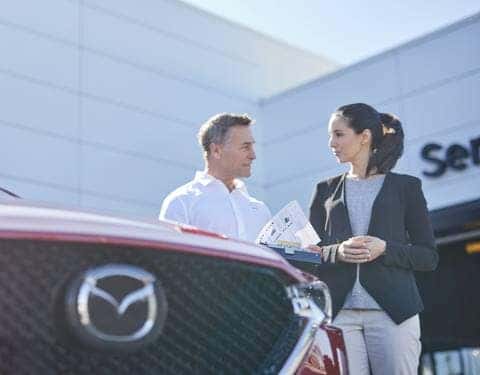 At Ron Tonkin Mazda in Portland, we understand that a brand new vehicle might not be what you're looking for, which is why we stay stocked on Certified and used Mazda cars! From a used Mazda CX-30 to a used Mazda CX-5, we promise to help you find something you'll love. And when it comes to used vehicle maintenance near Gresham, drivers come to us.
Why? Because we're passionate about making sure everything stays thriving! To help achieve this, keeping up with routine maintenance at our service department is a must. For a general understanding of what to expect, we've created an outline of a service plan to help you stay on top of things.
Monthly Maintenance Checks at Home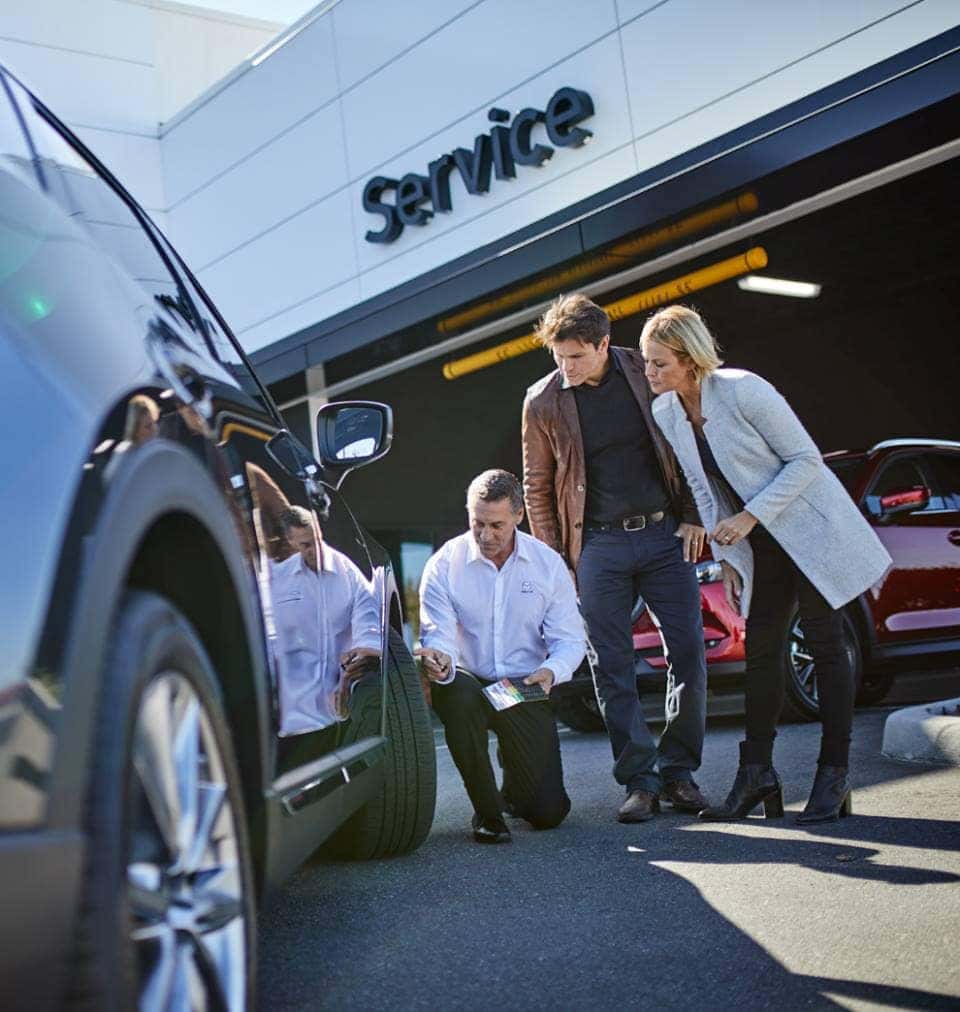 Routine vehicle service is a great way to keep your used car running with high power and efficiency. Even though a technician from our Mazda service center near Lake Oswego will have a plan tailored to your used vehicle's specific needs, there are still things you can check at home each month in-between visits!
For instance, you can check the tire pressure, coolant level, and oil level in your own driveway. Also, washing accumulated grime and dirt off your car does more than just keep it shiny. It protects the paint from chipping and rust from developing. And for a clearer view, don't forget to clean all your windows and lights!
When to Service your Used Vehicle at Ron Tonkin Mazda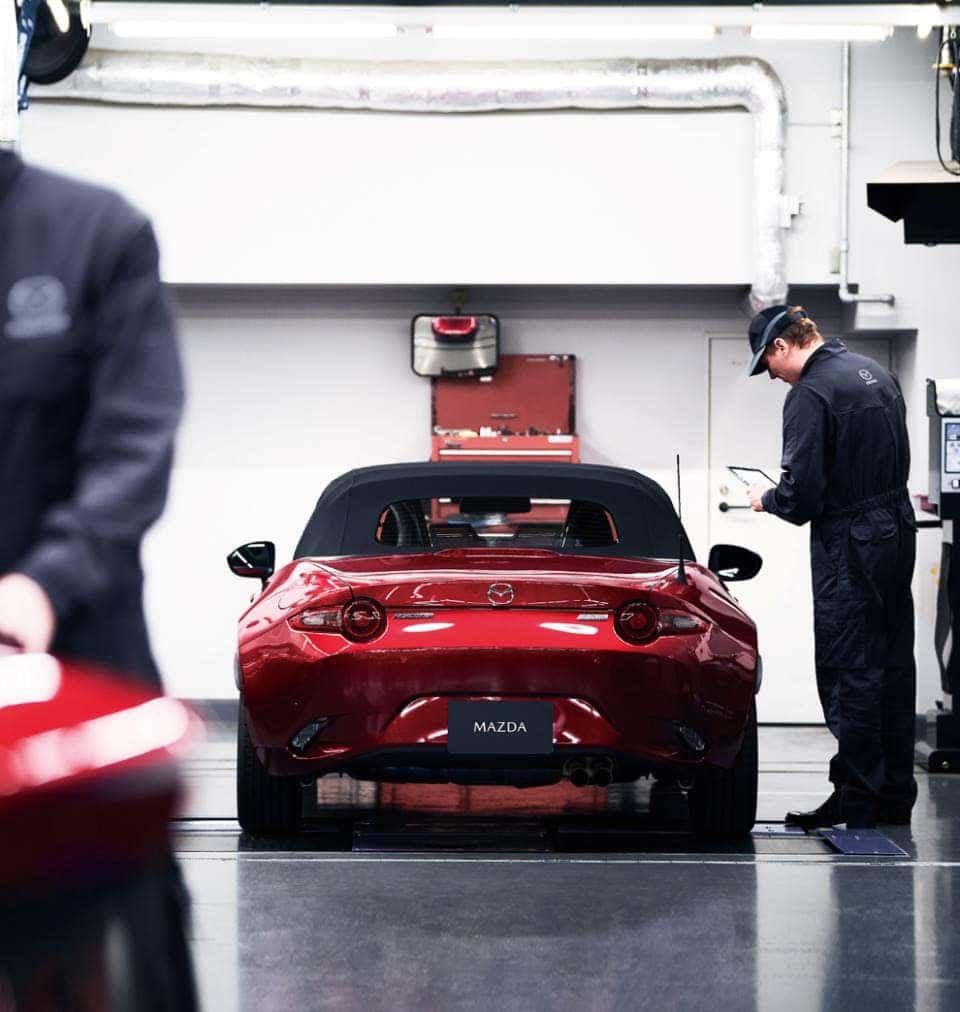 Although it can be fun taking care of your used vehicle at home, there are certain mile marks that we recommend you bring it in to be checked by our technicians. Additionally, for a chance to save money, make sure you check out our rotating service specials! No matter what, we promise you a level of service you'll cherish. Continue reading below for a brief but trustworthy service guideline.
3,000 Miles
Usually, we like to suggest that drivers schedule a service appointment every 3,000 miles. As mentioned earlier, what's done during each service appointment depends on your used vehicle's personal needs. However, maintenance at this point usually involves services like a tire rotation and oil change. Plus, an inspection of your vehicle's wiper blades, brake pads, and fluid levels is usually checked as well.
5,000 Mile Mark
At this mile mark, you should consider all of the recommended maintenance for 3,000 miles, as well as changing the oil filter. If the oil filter is not changed, it can clog, which will restrict the amount of oil going through the filter and into your engine. If this happens, your engine can suffer a lot of damage.
10,000 Mile Point
All of the items for 5,000 miles should be serviced at the 10,000-mile point. Also, our service department near Vancouver will inspect items, such as mountings and exhaust pipes, radiator and condenser, engine coolant, cabin air filter, plus more.
Each Year
On your car's birthday, there are a number of maintenance tasks to consider, including things like:
If your car is a manual, check the transmission fluid

Inspect hoses and clamps

Clean the battery connections

Brake service

Check the coolant strength

Buff the headlight assembly

Back-flush the radiator with a garden hose from the engine side and rinse off the air conditioner condenser

Replace the cabin air filter
Treat Your Mazda Right Near West Linn
As your used Mazda dealership, we're ready to help you with your maintenance routine. Feel free to contact us today if you want to know more or schedule a service appointment online! And don't wait when the Maintenance Required light turns on. 
Let Ron Tonkin Mazda near Beaverton service your used vehicle so you can get back on the road towards your new adventure!