Should I get the Mazda CX-5 or Toyota RAV4?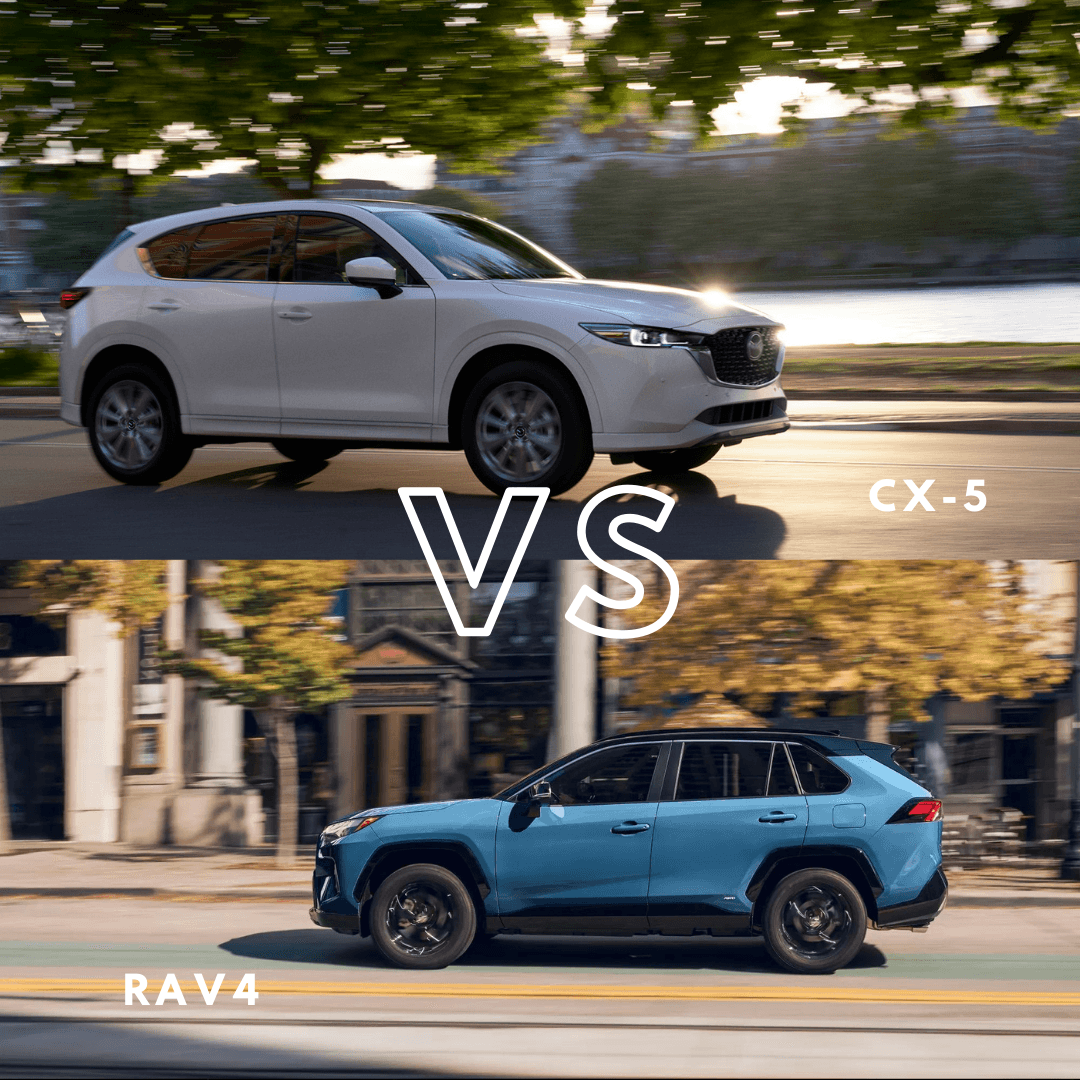 If you're looking for a vehicle that can do it all, a compact SUV is an obvious choice. The Mazda CX-5 and Toyota RAV4 are perfect if you require something sturdy enough to drive your kids to school, sharp enough to commute to work, and fun enough to get away for the weekend. 
So which SUV is the best? When picking an SUV, consider trim levels, interior and exterior features, and overall performance. Let's see how the new CX-5 and new RAV4 compare!
Toyota RAV4 vs. Mazda CX-5: Standard Safety Features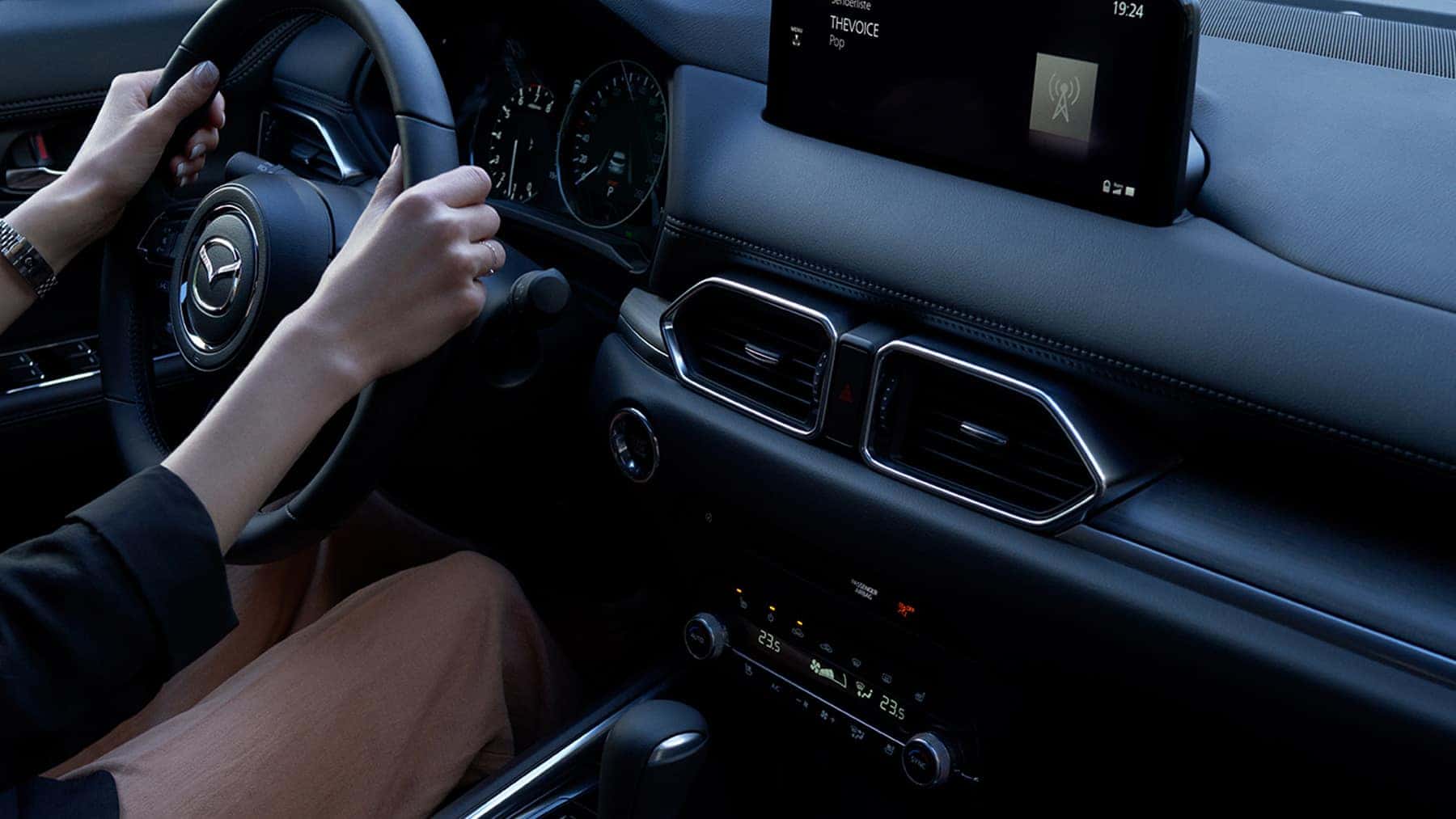 The RAV4 and CX-5 feature safety systems that get the job done! How do they compare? The RAV4's Toyota Safety Sense System keeps you safe in the most challenging traffic, with key features like the steering assist, radar cruise control, lane departure warning, and pre-collision with pedestrian detection! 
Not to be outdone, the CX-5's i-Activsense Safety system comes fully equipped with a smart braking system, rear cross-traffic alert, radar cruise control, blind-spot monitoring, adaptive cruise control, and more! Receiving the Top Safety Pick+ award back in 2021, the Mazda 2022 CX-5 outshines the 2022 RAV4 for safety.
Mazda CX-5 vs. Toyota RAV4: Power and Performance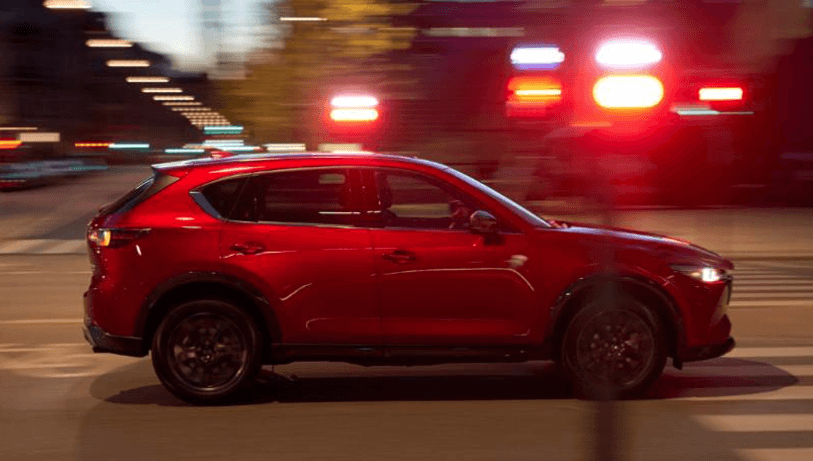 The CX-5 and RAV4 deliver high performance with impressive engines and other specs! With a 2.5-liter engine, the RAV4 produces 203 hp, has an 8-speed transmission, tows up to 1,500 3,500 lbs., and offers All Wheel and Front Wheel Drive. 
Along with its two powerful 2.5-liter engine options, the Mazda CX-5 produces 187 hp to 227 hp to roar down any road. Along with a six-speed transmission and All Wheel Drive, it can tow up to 2000 lbs. 
There's no clear winner. If you're looking for a powerful engine, you may want to consider the CX-5. On the other hand, opt for the RAV4 if you prefer a front-wheel drive. But, again, the CX-5 appears to be the more versatile choice. 
Design Features of the RAV4 and CX-5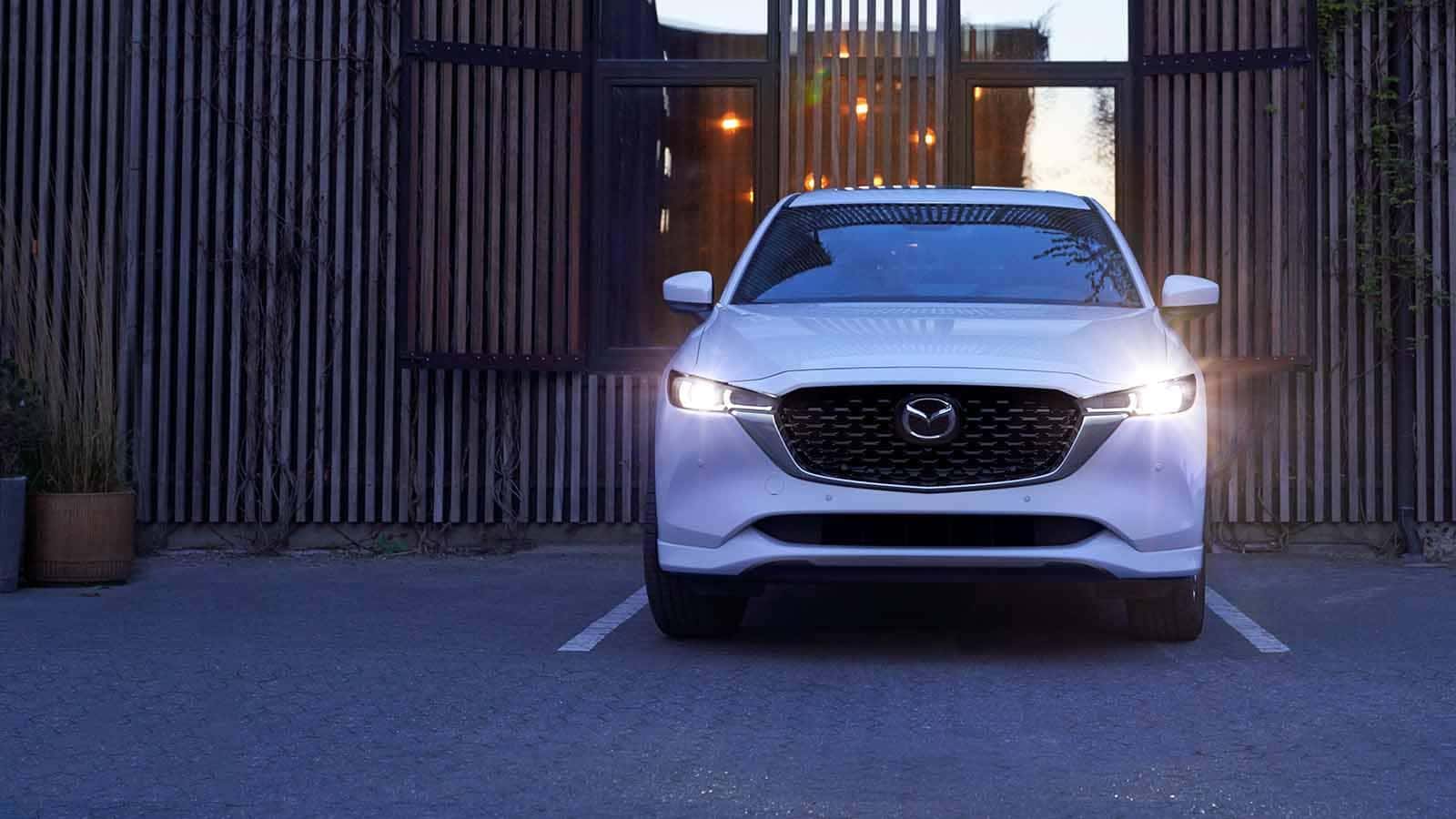 The 2022 RAV4 leans into its off-road appearance, taking on a rugged, sporty look with muscular fenders. In contrast, the 2022 CX-5 is sleek and elegant with its new grille and defined LED headlights. Of course, the nicer-looking car depends on your style preferences, but the CX-5's modern appearance suits both on- and off-road adventures. 
Both SUVs include high-class interior features that create maximum comfort for every drive! You can experience entertainment on the go in the CX-5 with its easy-to-use 10.25-inch infotainment system. Other notable interior elements for this SUV include a power moonroof, dual-zone automatic climate control, and heated front seats. In the 2022 RAV4, its panoramic glass roof allows you to catch every sight while sitting in comfortable heated seats. 
In the end, it all comes down to personal taste. If you are still torn between the two, take both on a test drive to figure out which is right for you. 
New Mazda CX-5 SUVs for Sale in Portland
Are you having trouble deciding between both SUVs? At Ron Tonkin Mazda, we have a wide selection of the 2022 Mazda CX-5 and an extensive selection of pre-owned SUVs. So if you are in Portland, Gresham, Beaverton, Vancouver, or any other nearby area, contact us and let our team help you find your dream car!