Should I get the 2022 Mazda CX-9 or 2022 Toyota Highlander?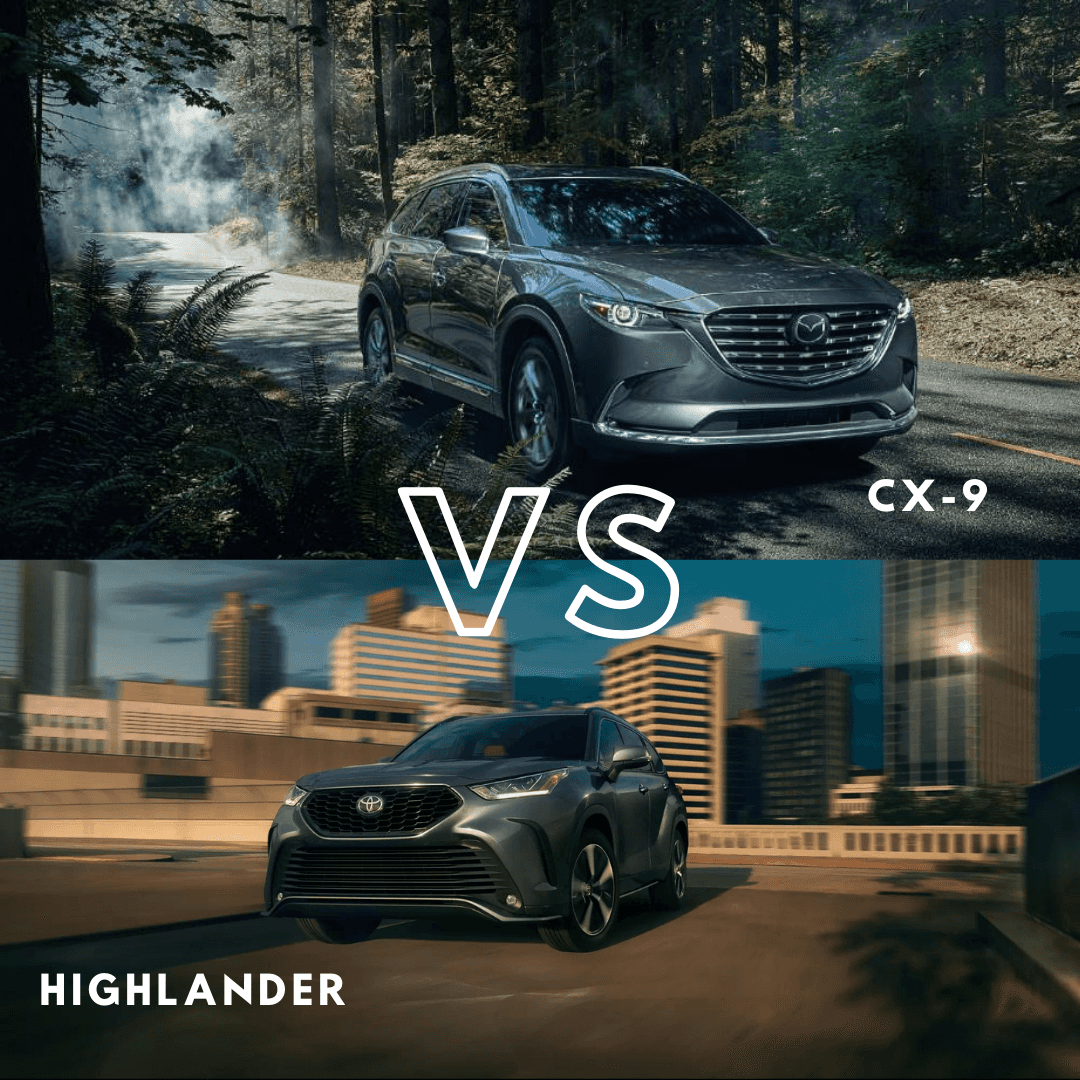 When you're in the market for a new mid-size SUV, you've likely come across the Mazda CX-9 and Toyota Highlander. Both crossover SUVs offer impressive features and sporty designs while sturdy enough for families and weekend adventures.
So which SUV is right for you? Let's see how these SUVs compare based on safety features, overall performance, and interior and exterior design!
Mazda CX-9 vs. Toyota Highlander: Standard Safety Features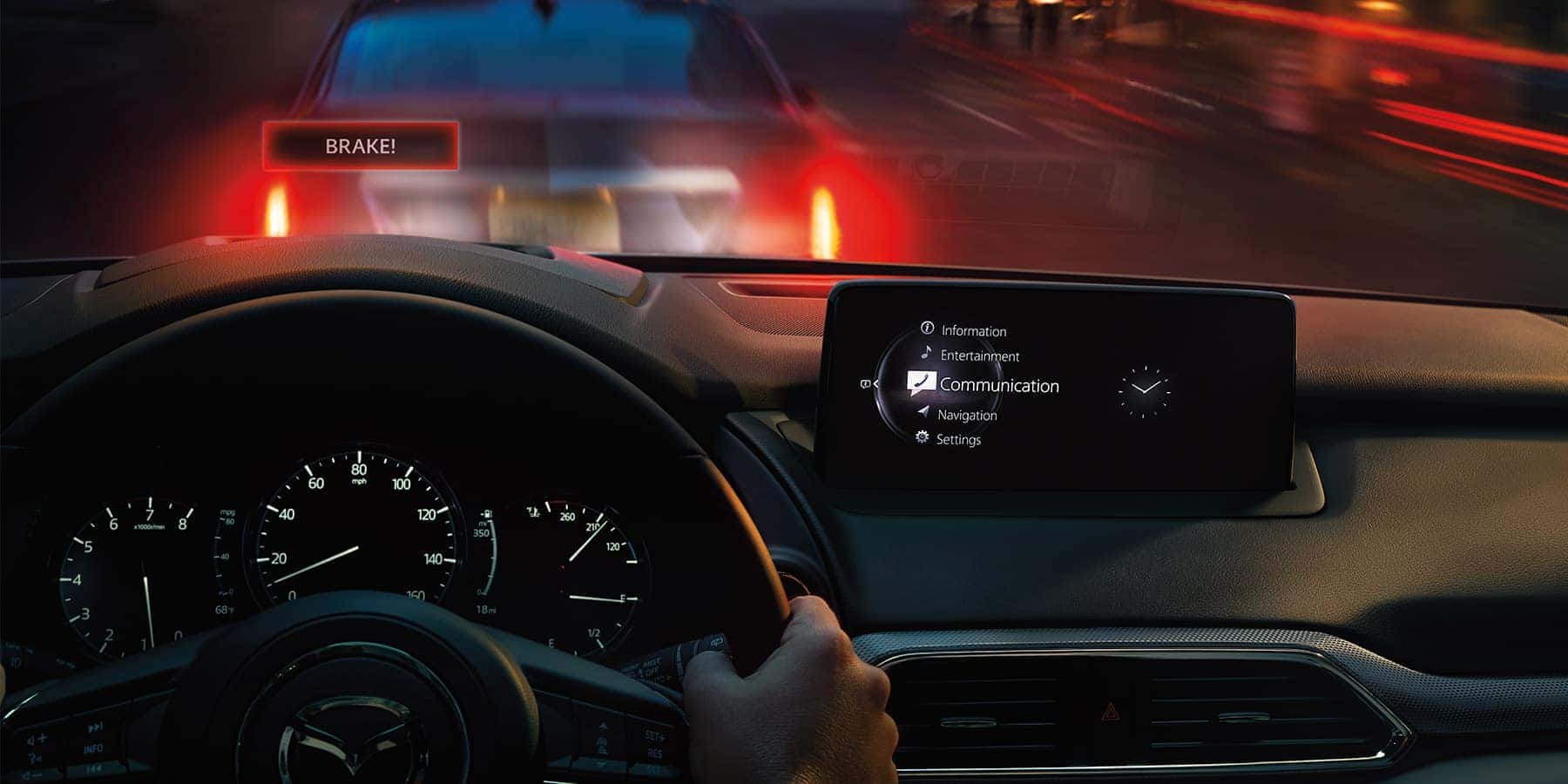 Both the 2022 CX-9 and Highlander are highly rated in safety and reliability. But how do they compare? The Highlander's Toyota Safety Sense System has a bundle of active safety features such as pre-collision and pedestrian detection, blind-spot monitoring, parking assistance, and radar cruise control.
The CX-9's i-Activsense Safety system is known for being one step ahead with a suite of sophisticated features like a smart braking system that can detect pedestrians day or night, rear cross-traffic, lane keep assistance, and radar cruise control. Here is where the CX-9 outshines the Highlander, being the Top Safety Pick three years in a row.
Mazda CX-9 vs. Toyota Highlander: Power and Performance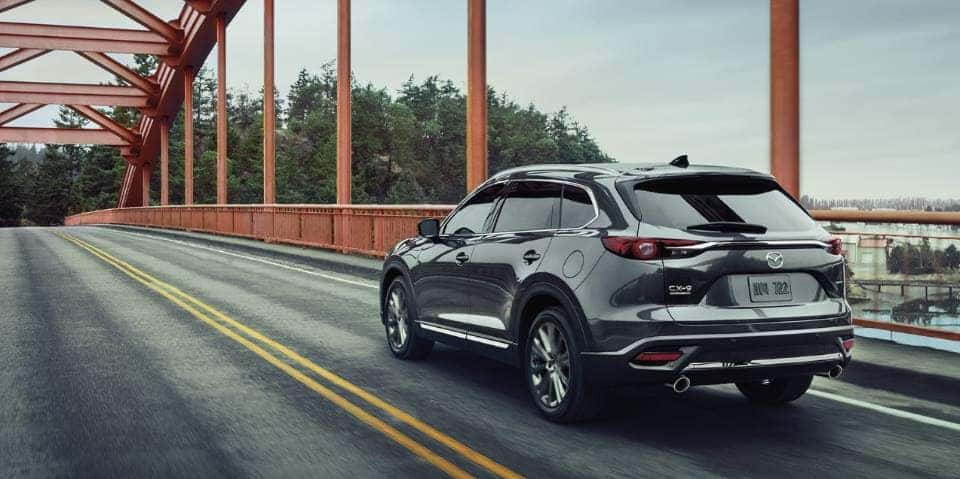 The CX-9 and Highlander deliver enthusiastic engine performance with unique specs and features. With a 3.5-liter V6 engine, the Highlander produces 295 hp, has an 8-speed transmission, tows up to 5000 lbs., and offers All Wheel and Front Wheel Drive.
With a 2.5 L 4-cylinder engine, the CX-9 produces 250 hp, has a 6-speed transmission, can tow up to 3,500 lbs., and offers AWD that works with the G-Vectoring Control Plus to proactively adjust to changing road conditions. 
There's no clear winner. If you're looking for a refreshingly holistic approach to driving, the CX-9 may be the better choice. On the other hand, opt for the Highlander if you want a more powerful engine with more towing capacity. 
Mazda CX-9 vs. Toyota Highlander: Design Features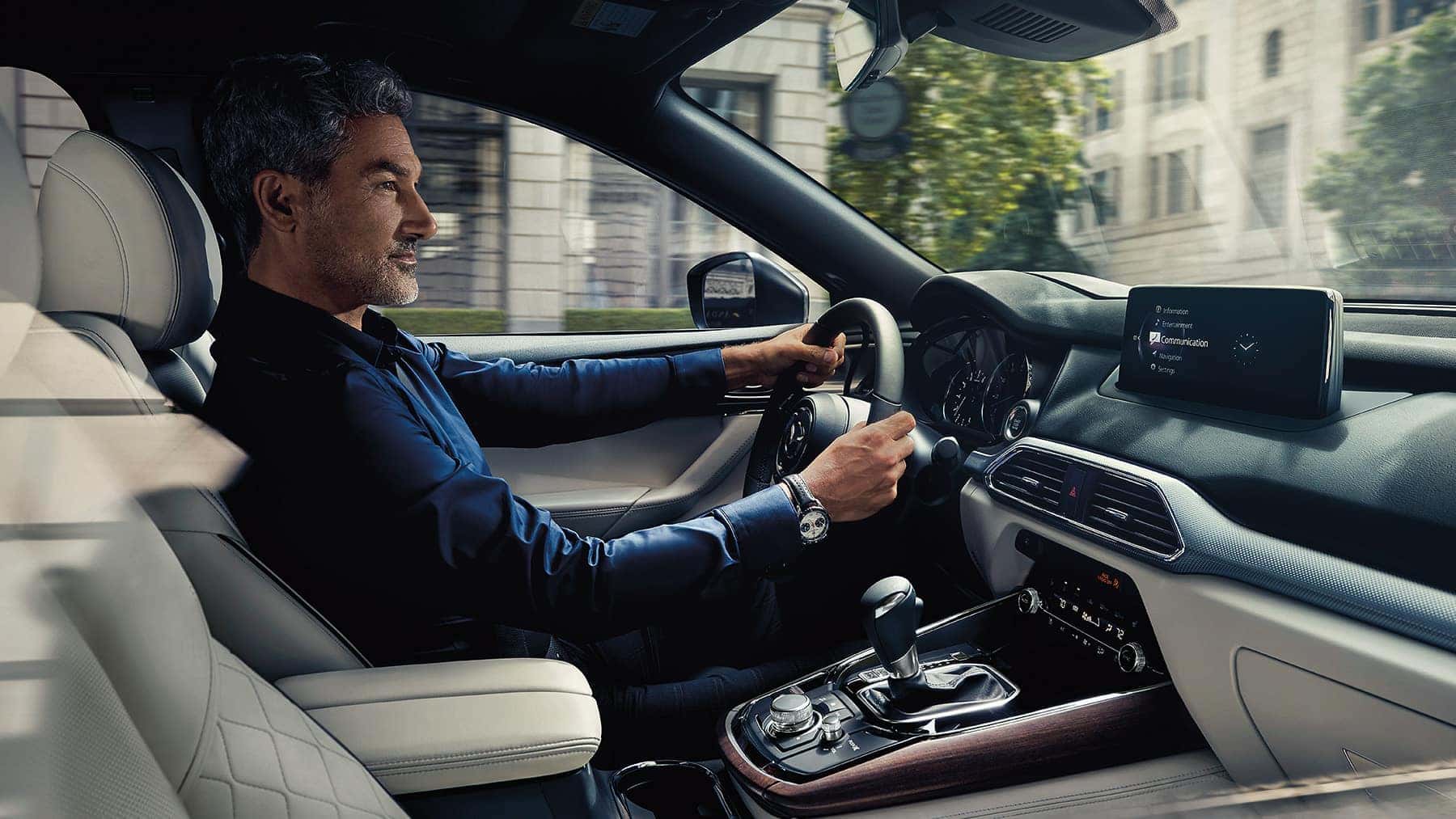 The 2022 Highlander's chiseled exterior and contoured features offer a bold, sporty design that's hard to ignore. In contrast, the CX-9 brings elegance to its sporty design with its sleek titanium metallic front grille and LED lights. Though looks are subjective, it's hard to deny that the CX-9's artful and luxurious appearance makes it one of the sharpest-looking SUVs in its class.
Attention to detail was not overlooked in the interior design and features available for these three-row, midsize SUVs. The CX-9's clean and elegant interior allows drivers to have more sense of connection and control behind the wheel with minimal distractions and an easy-to-navigate infotainment system. Other highlights include a power moonroof, dual-zone automatic climate control, and heated front seats. Similarly, the 2022 Highlander offers a panoramic glass roof, heated seats, an updated infotainment system, and spacious cargo.  
New Mazda CX-9 for Sale in Portland
If you're still having trouble deciding which SUV is right for you, Ron Tonkin Mazda has a vast selection of the 2022 Mazda CX-9 and an unbeatable selection of pre-owned SUVs. So if you are in Portland, Gresham, Beaverton, Vancouver, or any other nearby area, contact us and let our team of experts help you find the perfect car that fits your lifestyle!